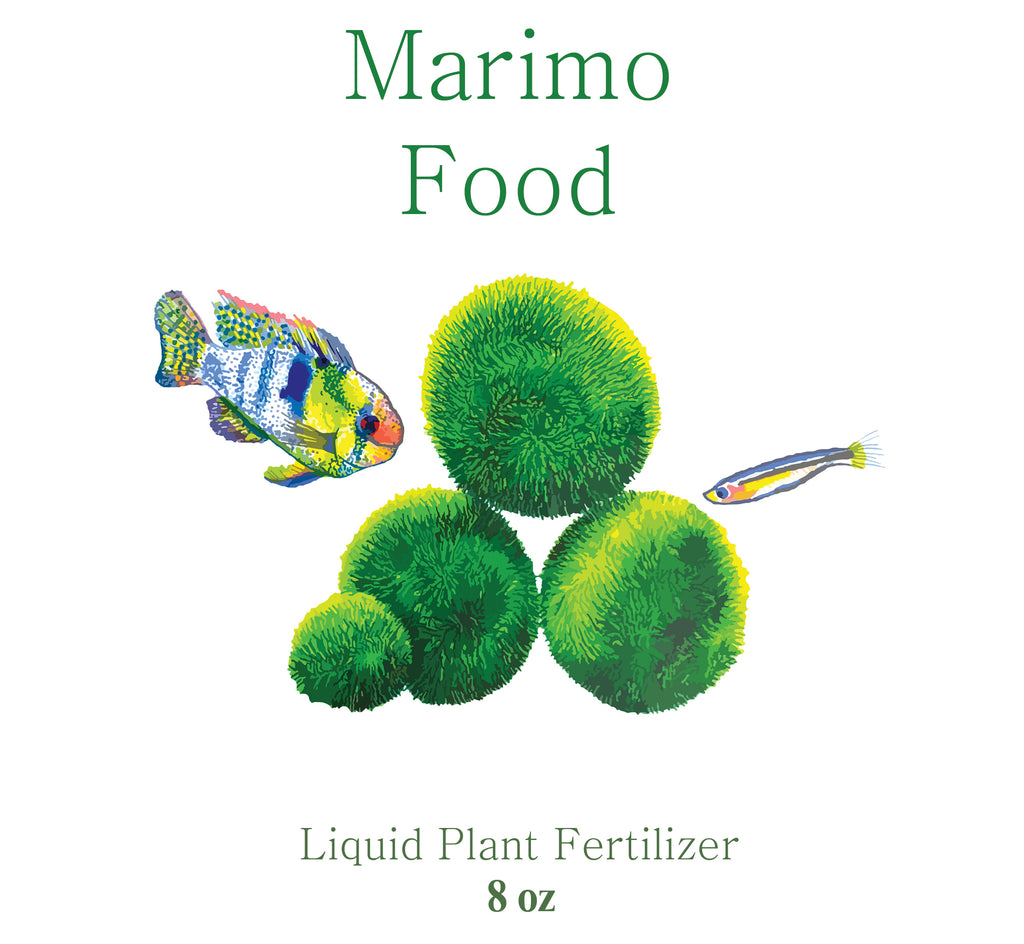 Aquatic Arts Marimo Moss Ball Fertilizer Food 8oz.
Details
This special blend of macro and micro nutrients is formulated specifically for Marimo Moss Balls. 
While Marimo will grow and thrive in a small container with just a weekly water change, your Marimo will grow at least twice as fast with proper nutrition. This formula provides everything your Marimo needs in abundance, even if you use distilled or RO water!


Simply add 4 drops to your Marimo's container every 2 days. If you have 2 Marimo, use 6 drops. If you have 3 or more, use 8 drops. Do not exceed 8 drops every 2 days. If your container develops algae, move it to a location that received less light. Please note that this Marimo Food does NOT include any Marimo, this is the food ONLY. Have fun, and good luck raising your new friend(s)!
We recommend Marimo Food for use with jars, vases or other containers where Marimo are kept without livestock to add beneficial nutrients not present outside of a fully cycled aquarium ecosystem.



Benefits of our Marimo Fertilizer Food:
Specially formulated specifically for the needs of Marimo
1 bottle will last well over a year for 1 single Moss Ball when used as suggested in the description
Superior to other Marimo Food on the market that are simply overpriced liquid plant fertilizer
Contains a proprietary blend of Nitrates, Phosphates, Potassium and Salts; blended specifically for Marimo
Highly concentrated solution comes in a 8 ounce dropper bottle; makes dispensing single drops easy
Click here to purchase Marimo Moss Balls: