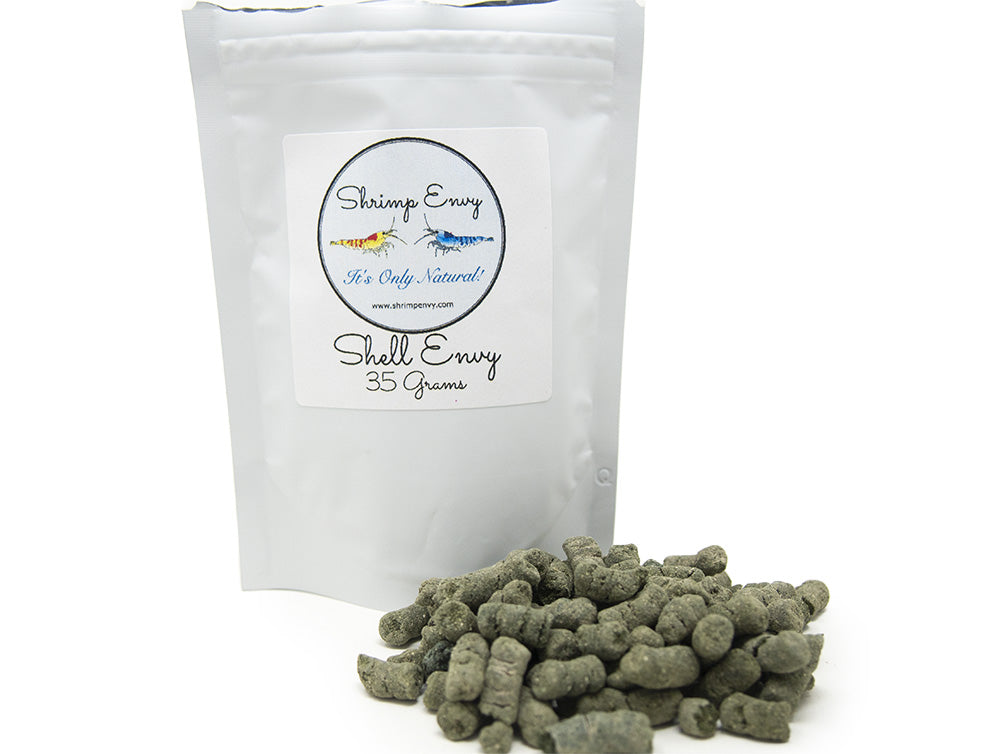 Shrimp Envy - Shell Envy Mineral Shrimp Food
Details
Shrimp Envy - Shell Envy Mineral Shrimp Food
It contains 100% natural, organic ingredients that your shrimp will love! 
We are very excited to offer Shrimp Envy - Shrimp Foods! A great blend of superfoods, hand-made, in small batches for all types of freshwater shrimp. 
Shell Envy is a mineral based food designed to help your shrimp have a thick and healthy carapace. Their carapace is an integral part of their anatomy as it is what keeps all of their vital insides safe. It is also what helps them look their best at all times. As shrimp grow, they shed this outer layer of the carapace exposing a softer layer which takes a little time to harden. Feeding them a mineral based food as a supplement can help ensure they have the important nutrients to help their shell harden properly and beautifully. Please note that overfeeding a high content of mineral based foods can cause molting issues. 
Keep out of reach of children. 
Feeding Instructions: Feed 1-2 pellets once a week. Remove any uneaten food after 2-3 hours.
Ingredients
:
kale, mulberry, nettle, dandelion, moringa, spinach, spirulina, chlorella, bee pollen, kelp, alfalfa, wheatgrass, black walnut, and other wonderful ingredients your shrimp love. There are also important nutrients and minerals such as beta-glucan, calcium, montmorillonite, amino acids, trace minerals, chitin, yeast, and probiotics.