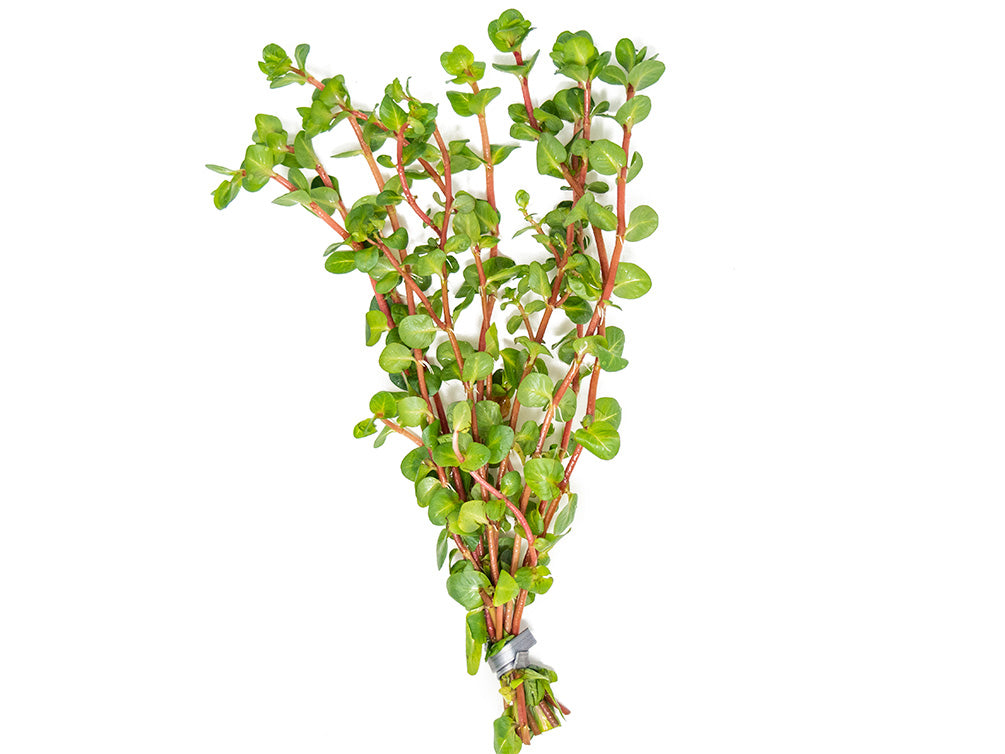 Rose Red Rotala (Rotala macrandra), bunch
Details
This plant has possibly the most potential of any aquatic plant for deep red coloration!
Rose Red Rotala (Rotala macrandra) is an exceptionally beautiful plant that is highly appreciated by aquarists. It is much more demanding than many other Rotala species, but it is extremely rewarding when given excellent to optimal care. With the correct water parameters, high lighting, and CO2 supplementation when possible, this plant will become almost unimaginably deep red from top to bottom! We do receive this plant in it's emersed growth form so it's leaves will look different than what is pictured until it starts to grow new submerged growth.

The stems of Rose Red Rotala should be planted far enough apart that the light will penetrate all the way to the bottom of the stem. High lighting is possibly the most important factor in keeping this plant in optimal condition. Fairly high phosphate and low nitrate levels are also preferred. Nutrient-rich substrate is also a necessity. CO2 is not absolutely necessary if these other factors are met, but it certainly is beneficial. The fastest growth will happen in soft water. If its needs are met, Rose Red Rotala will develop side shoots, which can be clipped and replanted as they reach enough length to not be overshadowed by other larger plants.
We are selling this plant in bunches of 4-6 stems each.
No aquarium plant distributor/nursery/wholesaler/retailer can or will guarantee their plants to be 100% snail free. We can not guarantee our plants will be snail free.
What We Like About This Plant:
Full, deep red coloration with proper care
Moderately prolific and easy to prune
Easily among the very most beautiful aquarium plants worldwide
Breathtaking focal point for the planted aquarium
Care Guidelines:
Temperature: 65° - 78° F (18° - 26° C)
pH: 6.0 - 7.0
Lighting: High, more red coloration is achieved with higher lighting, high phosphates, low nitrates, and CO2
Origin: Cultivated in nurseries, but indigenous to India
Aquarium placement: Middle
Care: Moderate to High
All Aquatic Arts brand plants and animals come with a 100% live arrival guarantee, plus free email support!