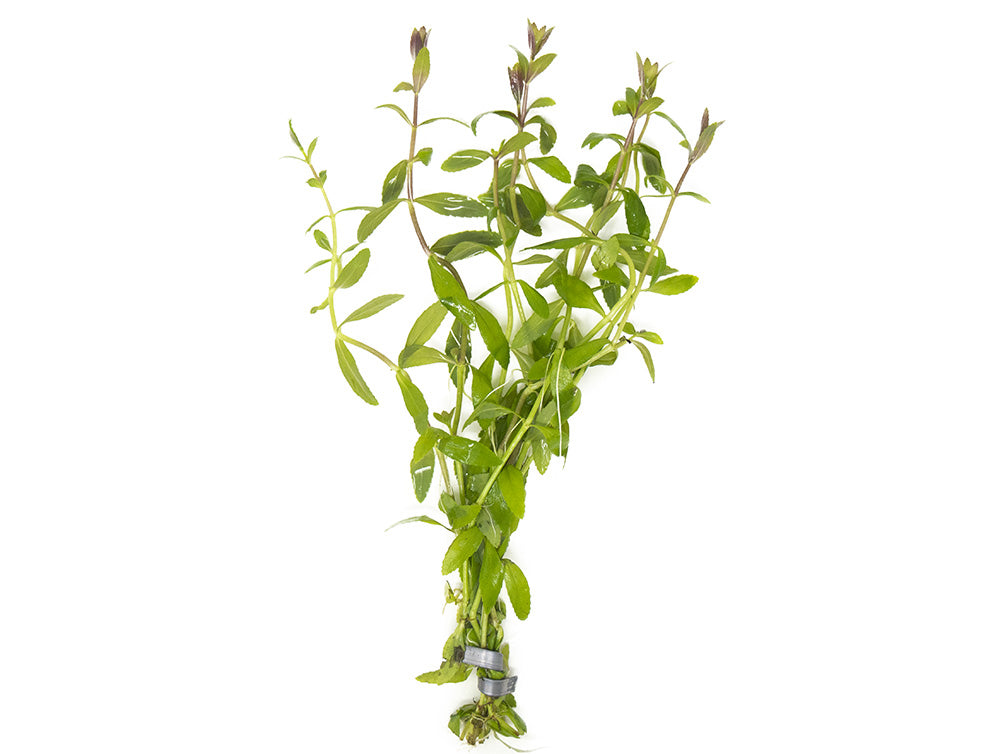 Limnophila Aromatica AKA Rice Paddy Herb (Limnophila aromatica), Bunch
Details
This Limnophila species is very low-maintenance and is ideal as a midground or background plant, even in low-tech setups! 
Limnophila aromatica is a very hardy and attractive stem plant that is a very nice selection for the midground and background of the aquarium. It has very few special requirements beyond clean, nutrient-rich water and moderate lighting. It will thrive and grow very quickly even in low-tech setups. It is known as the rice paddy herb because it is usually found as a weed in Asia rice paddy fields. It is also used in some Vietmanese soups as an aromatic herb. It can be identified easily by its serrated leaves and aromatic scent. 
Limnophila aromatica is very simple. It grows quickly when provided with nutrient rich soil and moderate lighting. It will grow at a slower pace under low lighting. Like most stem plants, it can be trimmed and cuttings can be replanted.. Like many plants, this plant will respond significantly to CO2.   
What We Like About This Plant:
Bright green and sometimes red leaves 
Excellent in low-tech setups
Easy to propagate

Excellent midground or background plant
Very easy to maintain
Care Guidelines:
Temperature: 68° - 84° F (20° - 29° C)
pH: 6.0 - 7.5
Lighting: Low to High
Origin: Asia
Aquarium placement: Midground to Background
Care: Easy
All Aquatic Arts brand plants and animals come with a 100% live arrival guarantee, plus free email support!