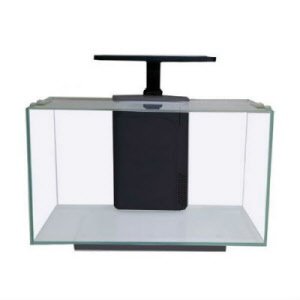 JBJ Desktop 8 Gallon Flat Panel with Lyra 10 Watt LED Door Buster Bonus Kit
Details
JBJ Desktop 8 Gallon Flat Panel with Lyra 10 Watt LED Door Buster Bonus Kit!
Get ready for more than just a Black Friday special – it's a 
Door Buster
 extravaganza! Picture bringing home an amazing package including a stunning Hardscape Combo of Dragon Stone and Malaysian Driftwood, along with a bunch of fantastic bonuses! This deal offers the ultimate chance to transform your space with a sleek, rimless aquarium showcasing high clarity glass, top-notch filtration, adjustable lighting, and a designated heater, all perfectly tailored for your desktop. And here's the kicker: This Door Buster deal wraps up the whole package, complete with essential maintenance tools like the Aquascaper Float Acrylic Algae Scraper, a delicate fish net, and replacement filter cartridges, all at an unbeatable value! Black Friday just got a lot more exciting with this incredible offer that's set to turn your space into an aquatic paradise.
Aquarium Features:
Elegant Design:

 

The rimless aquarium with Low Iron High Clarity Glass adds elegance to any desktop.

18.8" x 10.02" x 10.6"

Advanced Filtration System:

 

3-Stage Filtration ensures pristine water quality.
Heater Column:

 

Designed for consistent and optimal temperature control.
Dynamic Lighting:

 

2 Channel Dimmable LED system for customizable ambiance.
Efficient Pump:

 

Operates on low voltage, ensuring efficient water circulation.
Crystal Clear Viewing:

 

Raised pedestal provides optimal viewing.
Strategic Placement:

 

Side-mounted light and filtration ideal for desktop use.
Additional Bonuses: Elevate Your Aquatic Experience!'
Hardscape Combo (1pc Dragon Stone and 1pc Malaysian Driftwood): Unleash natural beauty and texture in your aquatic world! This remarkable combo, valued at $15.99, brings authentic charm, transforming your underwater landscape into a captivating paradise.
Aquascaper Float Acrylic Algae Scraper: Keep your aquarium pristine effortlessly! With a retail value of $14.99, this scraper ensures crystal-clear glass or acrylic without leaving a single scratch.
Fine Fish Net with Plastic Handle: Treat your aquatic pals with care! Valued at $3.99, this fine fish net, equipped with a plastic handle, provides gentle and efficient handling during maintenance.
Filter Media Replacement Cartridge (2PK): Preserve the purity of your aquatic habitat! Valued at $16.99, these replacement cartridges are designed to maintain pristine water quality, ensuring your aquatic buddies thrive in a healthy environment.
This deal isn't just about an aquarium; it's about experiencing a whole new level of aquatic bliss! Get ready to sit back, relax, and witness the innovation that this small yet stunning rimless aquarium brings to your space. With its unique side-mounted light and filtration, changing positions on your counter surface has never been easier. It's time to immerse yourself in the aquatic wonders this remarkable kit has to offer!
* This item ships separately and direct from California via UPS Ground * 
* no discount on JBJ or Dennerle products