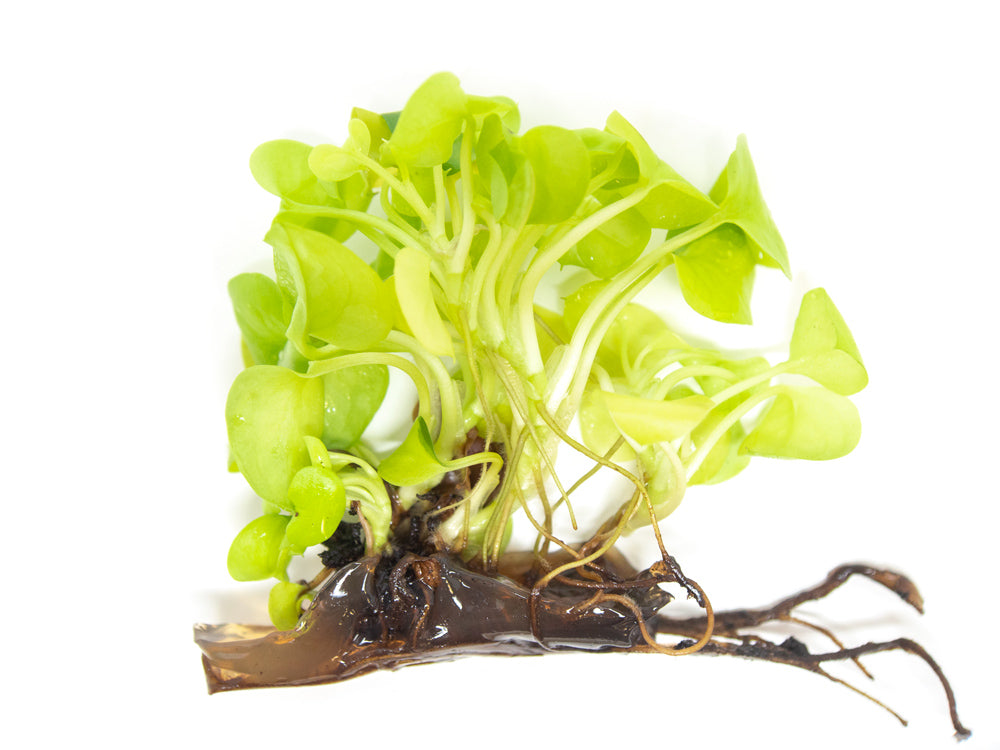 Heart Leaf Philodendron (Philodendron cordatum "Lemon Leaf") Tissue Culture
Details
***Please Note: This is a terrestrial plant that is suitable for terrarium and paludarium use, but must not be kept submersed or emersed in water.***
Heart Leaf Philodendron is a very prolific, bright green and yellow vining plant that will grow all over the hardscape and background!
Heart Leaf Philodendron (Philodendron cordatum "Lemon Leaf") is a tropical plant that is native to southeastern Brazil. It is an epiphytic plant that will grow toward light along a variety of surfaces in vining fashion. This plant thrives in moist conditions and is ideal for the terrarium, vivarium, and paludarium. It is reportedly very useful and practical with various terrarium frogs such as tree frogs and dart frogs.
Heart Leaf Philodendron requires low to moderate lighting with some shade, but is somewhat adaptable. It should be planted in soil that is constantly moist, even extremely so. It will quickly fill in any available space, especially the back of the enclosure. It has a very prolific growth rate and large potential size, so it is not very suitable for small setups. 
Specialty fertilizers exist for houseplant use, but many such fertilizers can be harmful in a terrarium or paludarium. Heart Leaf Philodendron is a versatile, adaptable plant and generally does not need supplemental fertilizers in terrarium, vivarium, and paludarium settings.  
This listing is for the tissue culture form of Heart Leaf Philodendron. Tissue cultures are superior to traditional forms of aquarium plants in many ways. They are produced in a completely sterile environment which eliminates the possibility of them carrying pest animals or algae spores. They have a shelf life (before introduction to the aquarium) of several months if properly maintained and they are housed in a nutrient gel until introduced to the terrarium. To introduce a tissue culture plant to the terrarium, simply rinse off as much nutrient gel as possible, then plant as usual. The nutrient gel will not harm your terrarium.  
What We Like About This Plant:
Tissue cultures contain no unwanted pest animals or algae
Attractive yellow and green coloration with large leaves
Lush growth
Easy care
Hardy and adaptable 
Care Guidelines:
Lighting: Low to moderate with part shade
Origin: Lab-grown tissue culture, but indigenous to Brazil
Terrarium placement: Bottom, Back
Care: Easy
USDA Hardiness Zones: 10-13
All Aquatic Arts brand plants and animals come with a 100% live arrival guarantee, plus free email support!