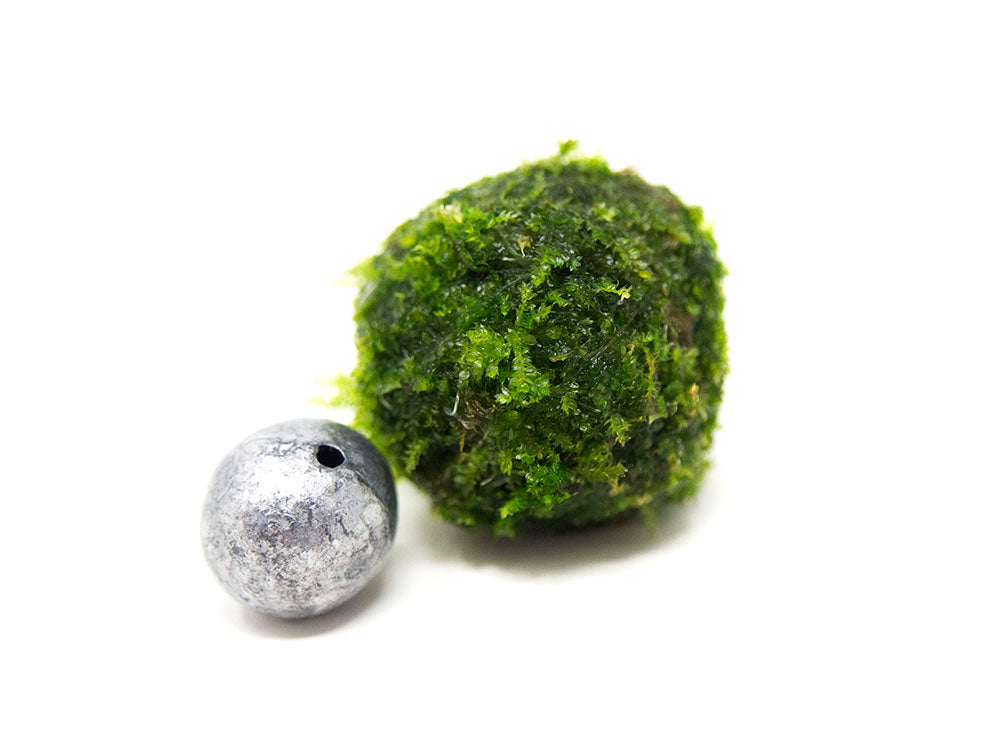 Handmade Java Moss Floating Ball
Details
The handmade Java Moss Floating Ball is a very cool, naturalistic decoration that creates the image of a floating "Avatar" ball whose height can be adjusted to a variety of lengths!
The handmade Java Moss Floating Ball is a deluxe decoration that is made from aquarium-safe components, including live Java Moss (Taxiphyllum barbieri/Vesicularia dubyana)! This decoration provides a dramatic effect to the aquascape in addition to the many practical benefits that it provides to the animals in the aquarium. The floating ball can can be set to any height in the aquarium. It is then attached by practically invisible fishing line to a lead weight, which can be buried and hidden out of sight in the substrate. The moss can be pruned to the aquarist's liking. In addition to the visual effect that this decoration provides, it also creates an additional grazing and perching area for shrimp and other animals.
The Java Moss Floating Ball comes in 1 inch (2.5 cm) diameter and includes a lead weight and attached fishing line for attaching to the lead weight. We are offering this unique, deluxe decoration in quantities of 1, 3, and 5 packs.
No aquarium plant distributor/nursery/wholesaler/retailer can or will guarantee their plants to be 100% snail free. We can not guarantee our plants will be snail free.
What We Like About This Decoration:
Provides refuge for fish, invertebrates, and their fry
Attractive, naturalistic appearance

Low-maintenance Java Moss is already attached and established
Can be used almost anywhere in the aquarium
Made from inert, aquarium-safe components

Java Moss Care Guidelines:
Temperature: 59° - 82° F (15° - 28° C)
pH: 5.5 - 7.5
Lighting: Low to moderate
Origin: Nursery grown, but indigenous to Southeast Asia
Aquarium placement: Any
Care: Easy
All Aquatic Arts brand plants and animals come with a 100% live arrival guarantee, plus free email support!