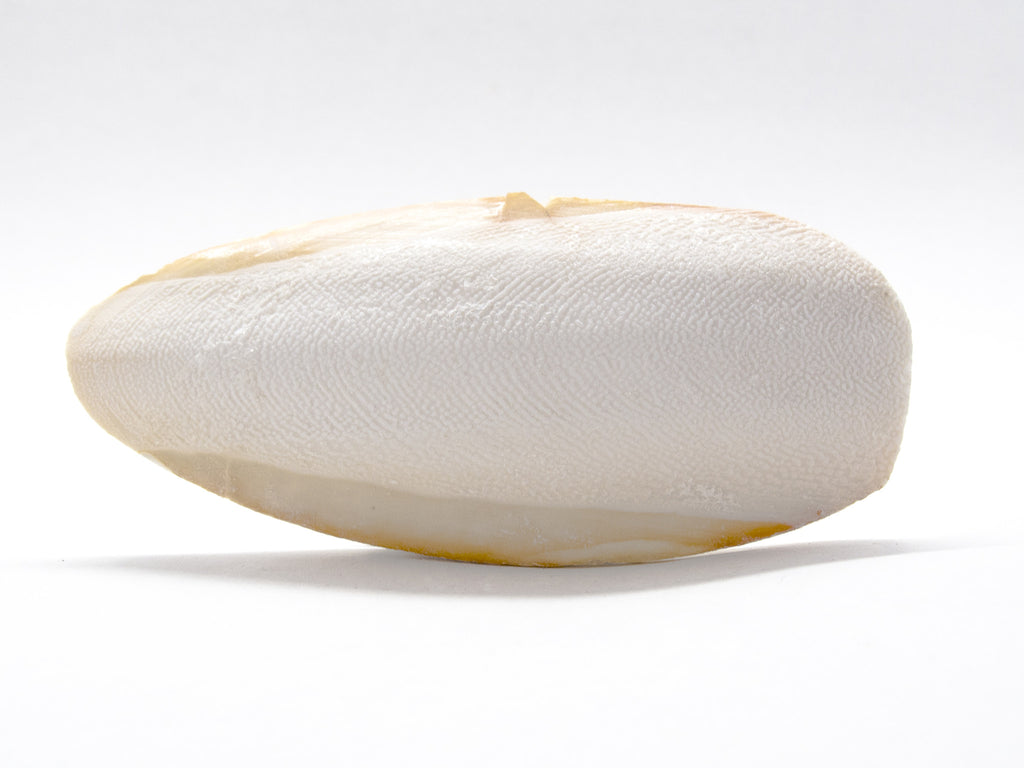 Cuttlebone (Natural Mineral Supplement)
Details
Natural mineral supplement for freshwater aquarium snails, shrimp, crayfish, and crabs.
Cuttlebone is the easiest way to provide invertebrates with the minerals they need for healthy shell/carapace development.  It works by gradually releasing minerals into the water.  When added to an aquarium, it provides grazing area for snails and crustaceans, who will slowly consume it for important minerals.  Cuttlebone helps prevent most common problems with the development of an aquatic snail's shell, and it aids crustaceans in completing healthy molts.  It should be added to any aquarium that contains invertebrates, especially ones that contain large numbers of snails.  Each cuttlebone will provide necessary minerals for up to 30 gallons of water.
Cuttlebone Benefits for your Aquarium:
Provides necessary minerals for healthy shell growth in aquatic snails, and healthy carapace development in crustaceans.
Helps prevent shell breakages, cracks, and subpar growth in aquatic snail shells.
Can be added directly to aquarium filter, or boiled and added to aquarium for grazing.
Will float unless boiled or soaked for 10+ days in water.
One cuttlebone lasts over a year in most aquariums.