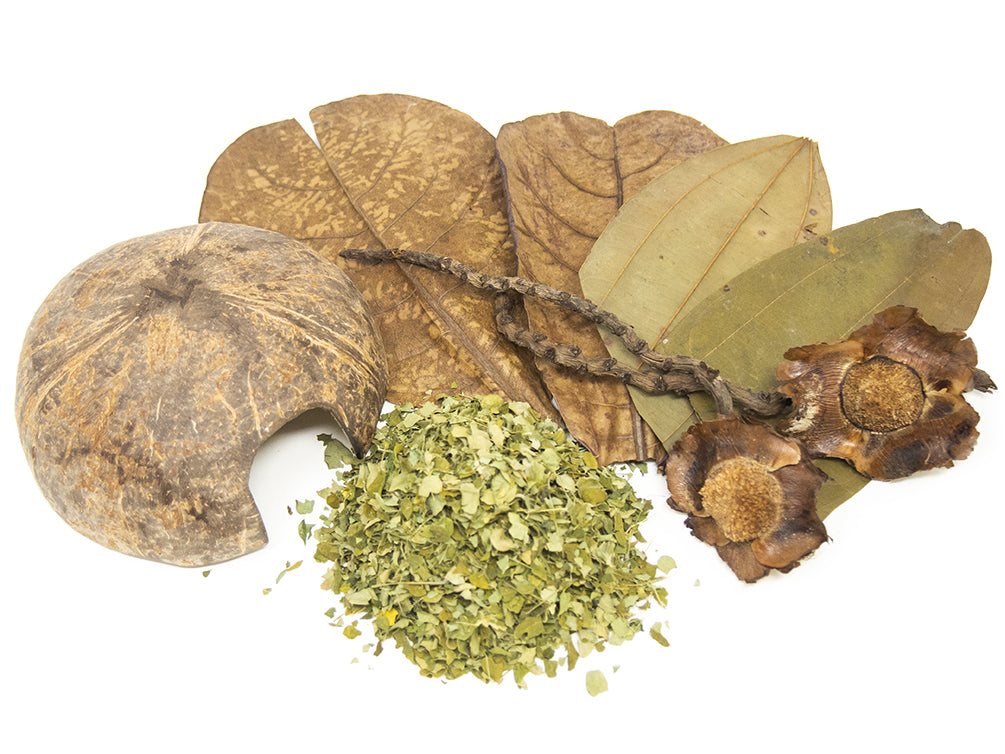 Botanical Breeder Combo Pack (Vampire Crabs)
Details

Litter your Paludarium with our new Botanical Breeder combo pack for Vampire Crabs! 
This Botanical Pack Includes:
1 Coconut Hut
2 Coconut Petals
2 Catappa Leaves
2 Cinnamon Leaves
1 oz Portion of Crushed Moringa Leaf Litter
Each botanical offers unique attributes that will support your breeding colony of Vampire Crabs!
The Coconut Hut will provide an excellent hiding place for the vampire crabs to feel comfortable in their home. Providing some refuge is essential for breeding as it will help the crabs have a safe place to destress and chill.
Cinnamon Leaves will not only provide essential leaf litter for microorganisms to grow in that can help provide some food for the crab babies, but they will also provide some added nice smells to the enclosure! Cinnamon leaves will help add a nicer fragrance to the enclosure so when maintenance is being done it can be a more enjoyable experience.
The Catappa Tree (Terminalia catappa) is a large tropical tree in the leadwood tree family & provides many healthy additions to your aquarium. Its fruit, like its leaves and bark, provides many healthy benefits to your tank. It has antibacterial and anti-inflammatory properties that are beneficial to fish and invertebarates, especially when newly introduced. Catappa Fruit is also rich in protein, amino acids (leucine, phenylalanine, isoleucine, histidine, valine, tryptophan, threonine, methionine, lysine, and tyrosine) as well as many phytochemicals (steroids, triterpenes, carbohydrates, triterpenoid saponins, alkaloids, polyphenols, flavonoids, tannins, and glycoside).
Moringa Leaves have extremely valuable nutritional and anti-inflammatory qualities. They are rich in vitamins A and C, calcium, magnesium, potassium, sodium, iron, and fatty acids. They are also rich in protein and they contain zeatin, which promotes plant growth. The leaf litter will also create a great bed for baby vampire crabs to congregate in as they will help retain moisture.
For Individual Purchases Please Refer to our Botanical Page!