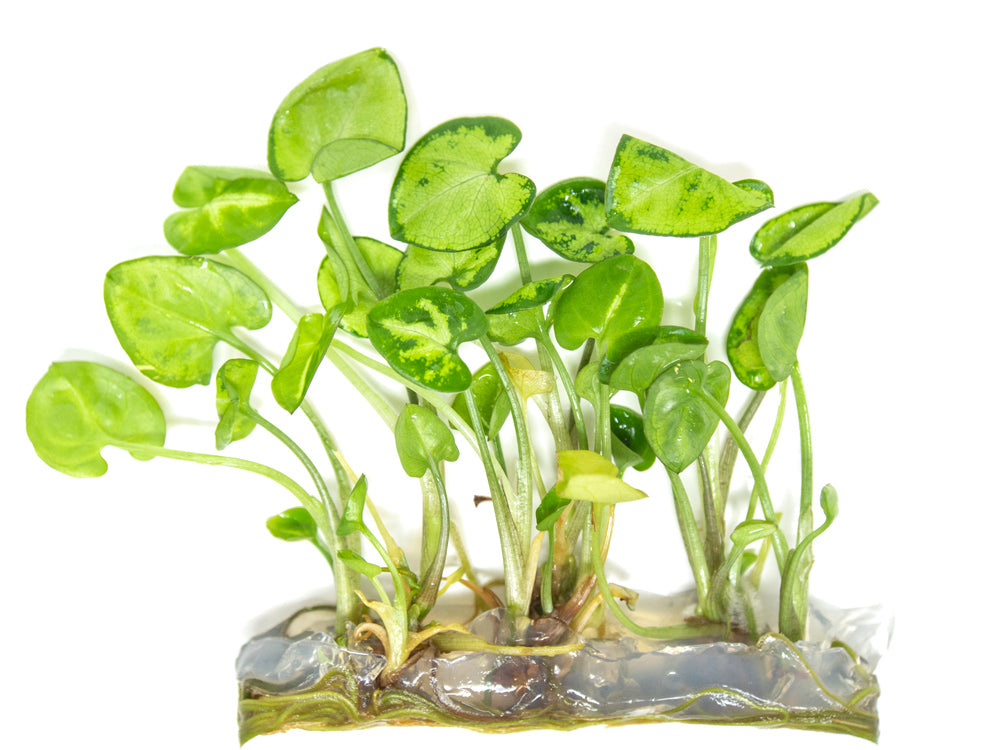 Arrowhead Vine (Syngonium podophyllum) Tissue Culture
Details
*Please Note: This is a terrestrial plant that is suitable for terrarium and paludarium use, but must not be kept submersed or emersed in water.*
Arrowhead Vine is a very lovely tropical plant that can grow to an impressive size with a vine-like appearance!
Arrowhead Vine (Syngonium podophyllum) is a tropical plant that is widespread throughout Mexico, Central America, and South America. It is a very popular houseplant for which many cultivars have been developed. It thrives in a humid environment and produces beautiful foliage, so it is an excellent plant for the terrarium, vivarium, and paludarium.
Arrowhead Vine requires moderate lighting, but is somewhat adaptable. It should be planted in soil that is moist, but has good drainage and is not soggy. This plant can grow to quite and impressive size and becomes very vine-like as it matures. 
Specialty fertilizers exist for houseplant use, but many such fertilizers can be harmful in a terrarium or paludarium. Arrowhead Vine is a versatile, adaptable plant and generally does not need supplemental fertilizers in terrarium, vivarium, and paludarium settings.  
This listing is for the tissue culture form of Arrowhead Vine. Tissue cultures are superior to traditional forms of aquarium plants in many ways. They are produced in a completely sterile environment which eliminates the possibility of them carrying pest animals or algae spores. They have a shelf life (before introduction to the aquarium) of several months if properly maintained and they are housed in a nutrient gel until introduced to the terrarium. To introduce a tissue culture plant to the terrarium, simply rinse off as much nutrient gel as possible, then plant as usual. The nutrient gel will not harm your terrarium.  
What We Like About This Plant:
Tissue cultures contain no unwanted pest animals or algae
Attractive multi-tone green coloration
Lush growth
Easy care
Hardy and adaptable 
Care Guidelines:
Lighting: Moderate
Origin: Lab-grown tissue culture, but indigenous to Mexico, Central America, and South America
Terrarium placement: Any
Care: Easy
USDA Hardiness Zones: 9-10
All Aquatic Arts brand plants and animals come with a 100% live arrival guarantee, plus free email support!