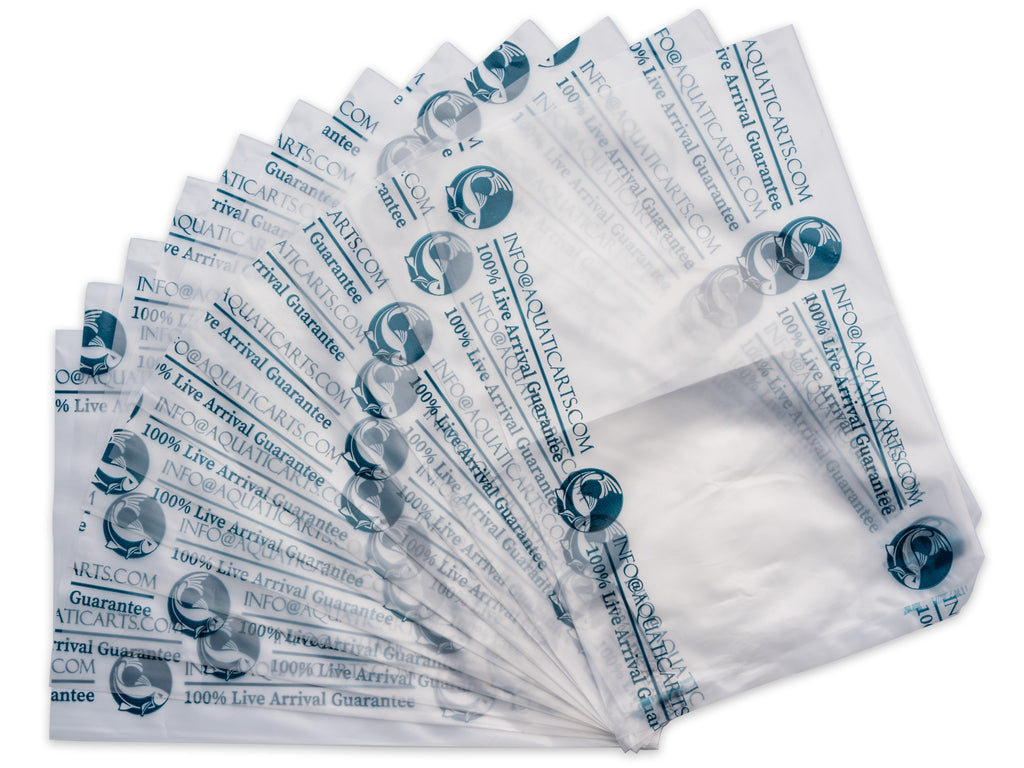 Aquatic Arts Breather Bags
Details
Our Aquatic Arts Breather Bags are gas-permeable and allow for the exchange of oxygen and carbon dioxide while the aquatic animals inside are being transported.
Breathing bags are a revolutionary product that has totally changed the way live aquatic animals are shipped! They are made of a permeable material that lets oxygen enter and carbon dioxide escape. Instead of using 1/4 water and 3/4 oxygen (which requires an oxygen tank when shipping), you fill the bag ALL the way with water! This means that the animals inside are not violently sloshed around during shipping, there is more water to insulate and absorb waste, and there is less space taken up by the bag.
These are the same breather bags that we use in our own shipping operations. Aquatic Arts brand breathing bags are thicker than others on the market, meaning there is no need to double-bag (in fact, breather bags do not exchange air properly when double-bagged).  They are much more resistant to tearing and pinholes, as well as dorsal spines and invertebrate claws.  Additionally, they do not leak under pressure as long as the knot at the top is tied tightly.
Our breather bags are 5.5. x 8 inches (14 x 20.3 centimeters).