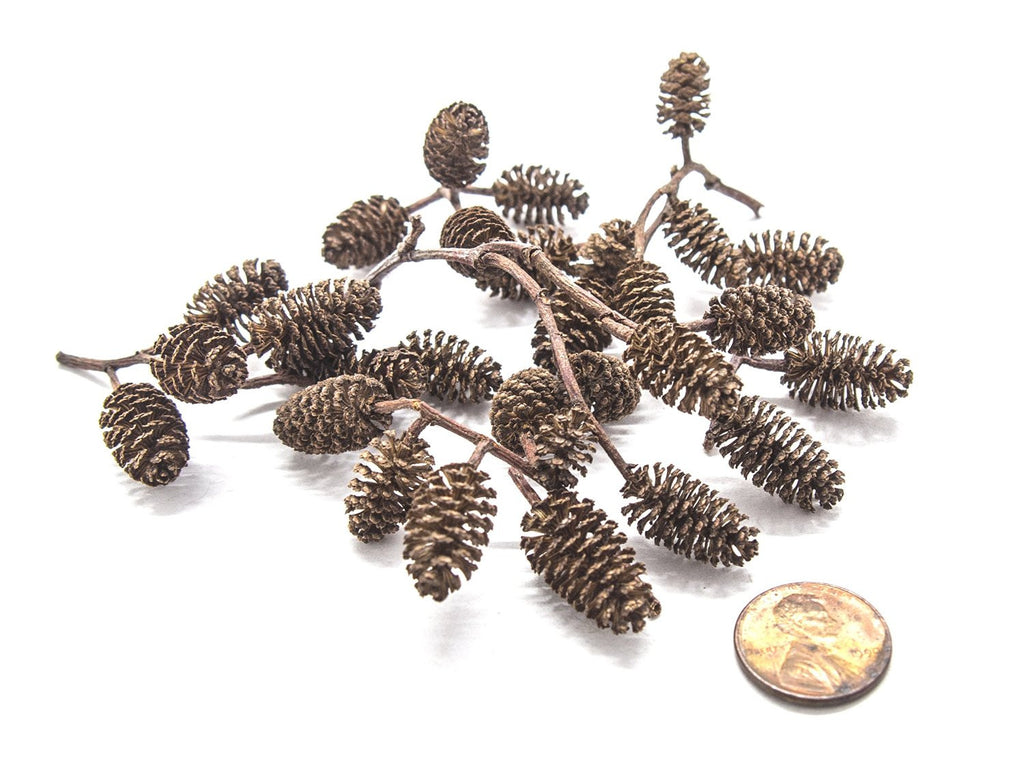 Alder Cones (1/2 - 1 inch)
Details
These pH-lowering aquarium botanicals are a great alternative to cholla wood. They are just as practical and aesthetically pleasing as driftwood, and serve the same purposes!
These miniature pine cones make a charming decoration in any aquarium, but they also serve some very useful purposes.  Like cholla wood, alder cones are a fantastic and natural way to lower and buffer pH.  We use alder cones in many of our low-pH tanks because they produce ideal water conditions for acidic-loving animals.  They also release tannins that help prevent fungal infections and fight bacteria in aquariums.  The cones add a natural beauty to any aquarium in which they are placed, and dwarf shrimp particularly love to graze for biofilm on the surfaces of the cones.
Each alder cone is about 1/2 inch to 1 inch in length.  If you plan to use alder cones to lower your pH levels, we advise starting with a small amount of cones and monitoring the pH before adding more.  If you want to avoid excess tannins (which can cause your water to turn yellow or brown), you can also boil the cones before use.  The cones may take one to two days to sink to the bottom of your tank.