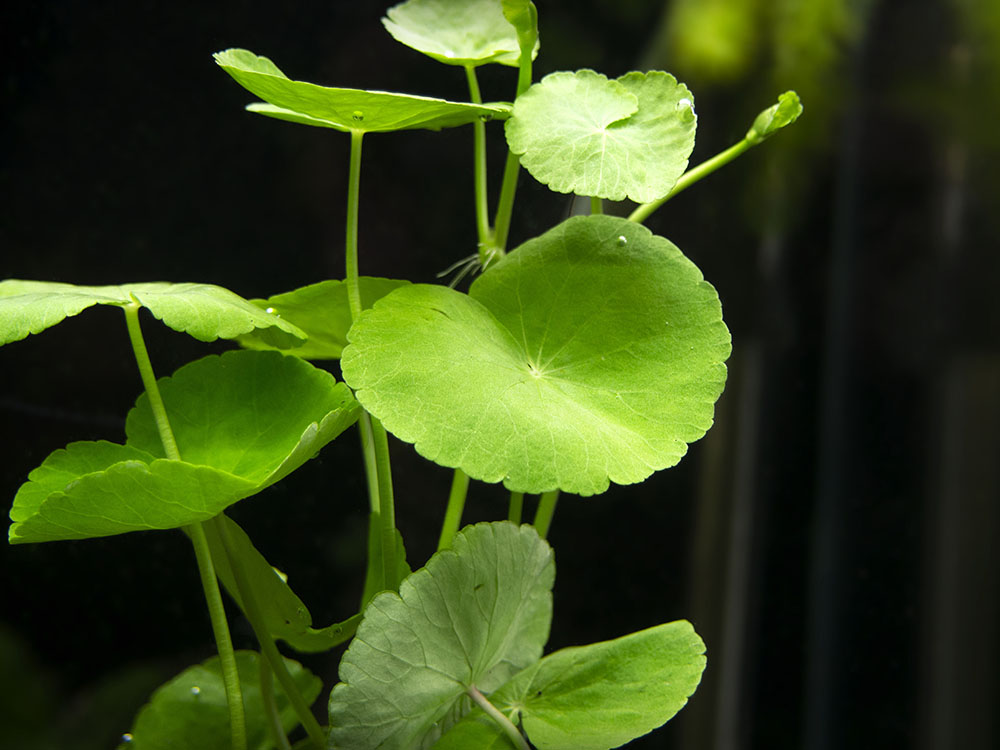 Brazilian Pennywort (Hydrocotyle leucocephala), Bunched
Details
Brazilian Pennywort is a popular stem plant that grows quickly along runners and has vibrantly colorful green leaves!
 

Brazilian Pennywort is a very fast-growing and low-maintenance plant with leaves that closely resemble lily pads in shape and color. This plant can thrive even in poorly lit aquariums, and in the right conditions it is a very aggressive grower, meaning it provides excellent waste removal from the water column. 

An order of this plant includes one bunch, containing 2 to 4 stems that are 8 to 16 inches in length.  That makes this a large foreground plant at a low price!  All of our plants are bright and healthy because they are kept in a water in a plant-dedicated tank rather than plastic packaging, which means your plant will arrive in top condition.
While CO2 supplementation is beneficial to this plant, it is not required for Brazilian Pennywort to flourish.
No aquarium plant distributor/nursery/
wholesaler/retailer can or will guarantee their plants to be 100% snail free. We can not guarantee our plants will be snail free.






All Aquatic Arts brand plants and animals come with a 100% live arrival guarantee, plus free email support!