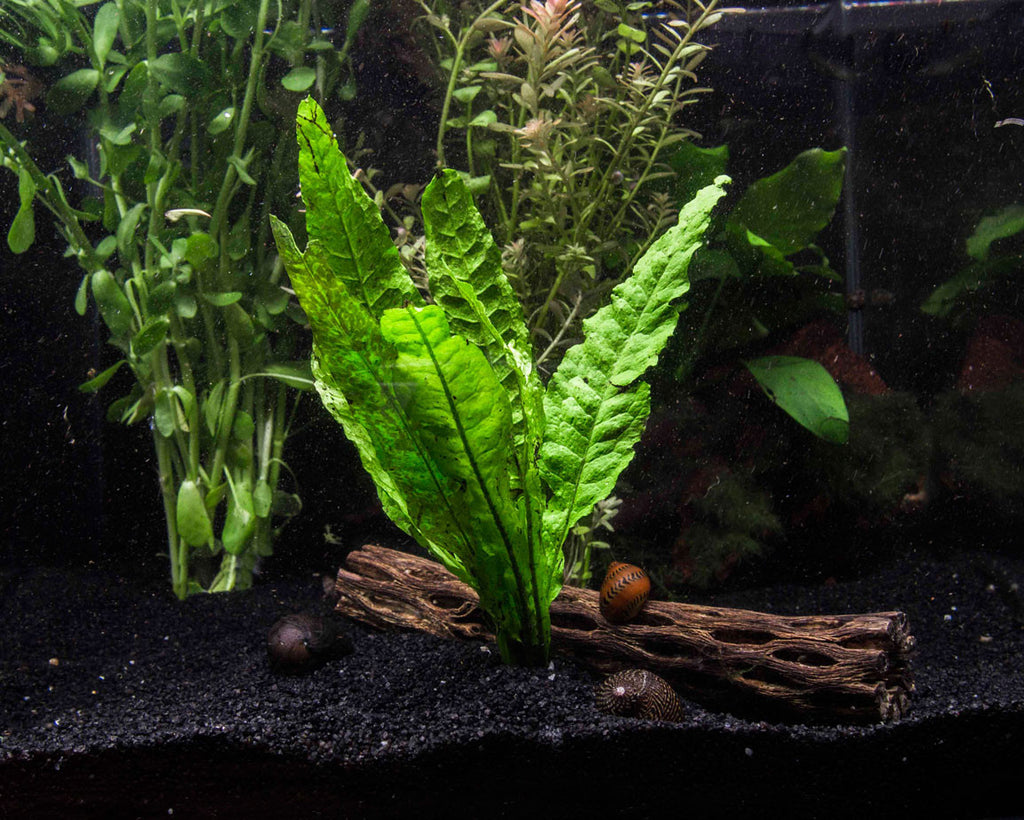 Details
This is our low-light plant package for 5 to 10 gallon aquariums.  It includes plants that can thrive under minimal lighting, and are known to be exceptionally easy to care for.
Included in this pack are the following:
Assorted Anubias: ~3 inches wide
1/4 Cup Portion Java Moss: LOOSE
Java Fern: 3 to 5 inch tall plant with multiple leaves
Moneywort: 6+ inch tall bunch of 4+ stems
1 Nano Marimo moss ball 
All Aquatic Arts brand plants and animals come with a 100% live arrival guarantee, plus free email support!
(No aquarium plant distributor/nursery/wholesaler/retailer, can or will guarantee their plants to be 100% snail free, we can not guarantee our plants will be snail free)