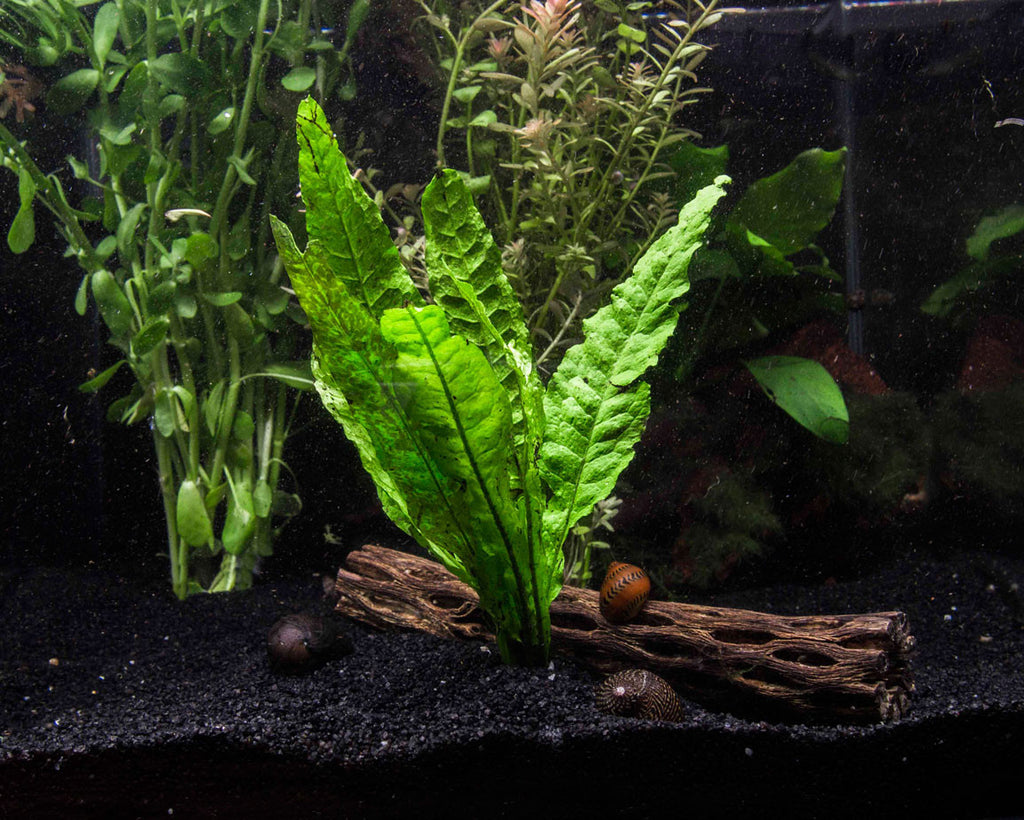 Details
This is our low-light plant package for 10 to 20 gallon aquariums. It includes plants that can thrive under minimal lighting, and are known to be exceptionally easy to care for.
Included in this pack are the following:
2 Anubias sp. (Barteri, Nana, or Coffeefolia): 3 to 5 inches wide
1/4 Cup Portion Java Moss: LOOSE

1 bunch of Java Fern: 3-6  inch tall plants with multiple leaves
1 bunch of Moneywort: 6+ inch tall bunches of 4+ stems
3 Nano Marimo Moss Balls: Attractive moss balls that are much loved by foragers, such as dwarf shrimp
All Aquatic Arts brand plants and animals come with a 100% live arrival guarantee, plus free email support!
No aquarium plant distributor/nursery/wholesaler/retailer can or will guarantee their plants to be 100% snail free. We cannot guarantee our plants will be snail free.