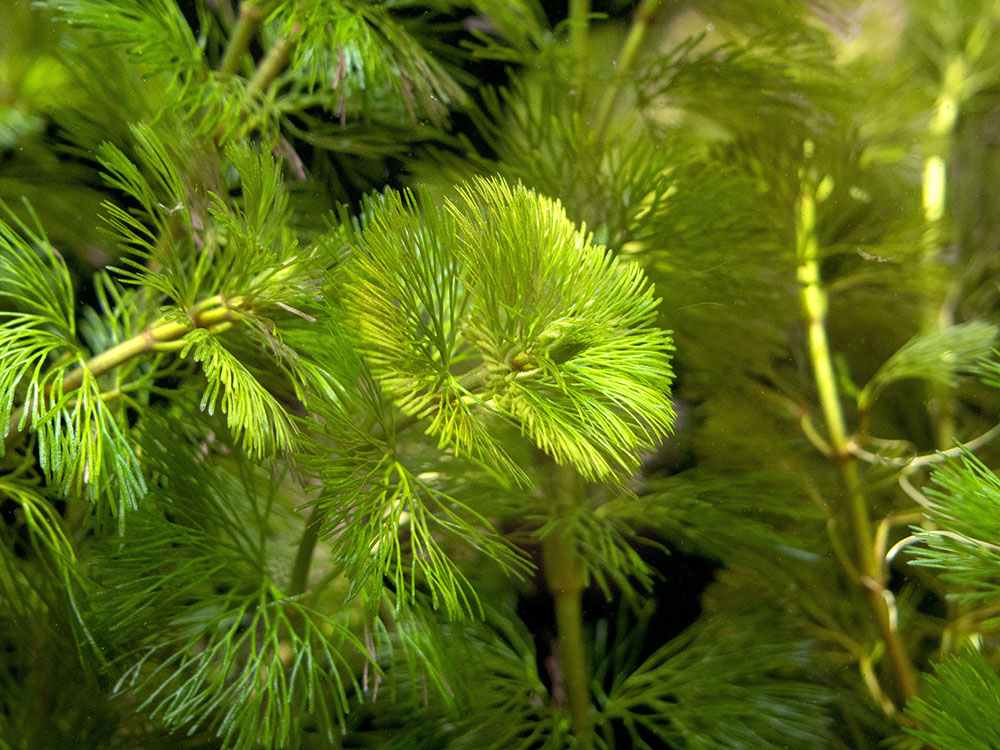 Purple / Green Cabomba (Cabomba pulcherrima), Bunched
Details
Cabomba is a highly dense freshwater perennial plant that adds natural beauty to any aquatic landscape.
Purple Cabomba, also known as Red Cabomba or Carolina Fanwort, is a large aquatic plant with tall branches.  It is truly unique in appearance with its delicate, feathery leaves that fan out from its branches. It is a wonderful plant for providing cover for fish, shrimp, and other aquatic inhabitants, plus it makes any aquarium more aesthetically pleasing.  It's a great plant for beginners because it does not require special equipment, care, or knowledge.
This plant is low-maintenance and can tolerate a wide range of water parameters. However, we recommend a temperature range of 72° to 82° F, a pH of 6.5 to 7.5, and soft water. If you find leaves dropping from your Purple Cabomba, this is likely a sign of poor water quality or a carbon dioxide deficiency.
You will receive one large bunch of this plant with 4-6 branches and will be 6 to 8 inches tall. With proper care and high-intensity lighting, Purple Cabomba can grow to almost 2 feet tall!
No aquarium plant distributor/nursery/wholesaler/retailer, can or will guarantee their plants to be 100% snail free, we can not guarantee our plants will be snail free.
All Aquatic Arts brand plants and animals come with a 100% live arrival guarantee, plus free email support!