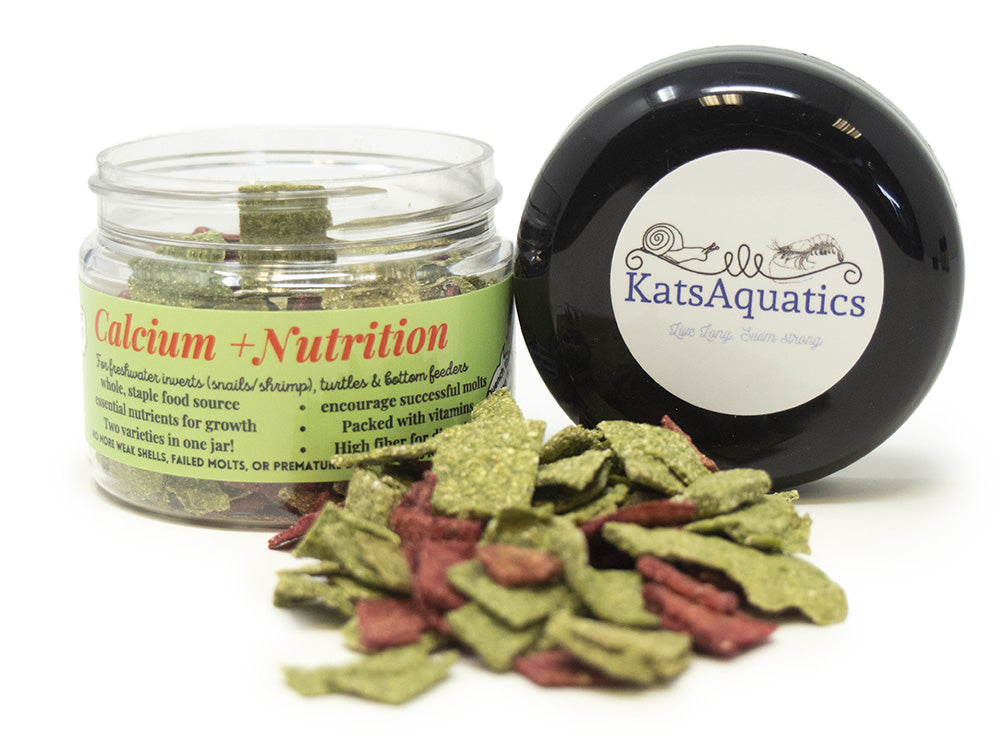 Details
 KatsAquatics Calcium + Nutrition (1.7 oz)
This top-of-the-line invertebrate food is made from all natural ingredients!  It consists of over 42% calcium and has been approved by all of our shrimp, snails, and crayfish.  It is formulated to provide optimum nutrition for the faster growth and breeding of invertebrates, and it is fortified with calcium for healthy exoskeleton growth. It is also packed with essential vitamins and nutrients to provide growth and encourage successful molts. This "general purpose" invertebrate food can be given to shrimp, snails, and crayfish. This particular variety is formulated to be a staple tablet for invertebrates.
Feeding Suggestions:
Feed daily , or as needed. Remove uneaten food after 12 hours.
Guaranteed Analysis:
Protein (mg): 5 mg per tab
Vitamin A: 2%
Vitamin C: 0.2%
Calcium: 42.9%
Vitamin K: 2.5%
Fiber (mg): 2.6 mg per tab
Ingredients:
Calcium Carbonate, Wheat, Spinach/Beet, Water, Egg Protein, Garlic