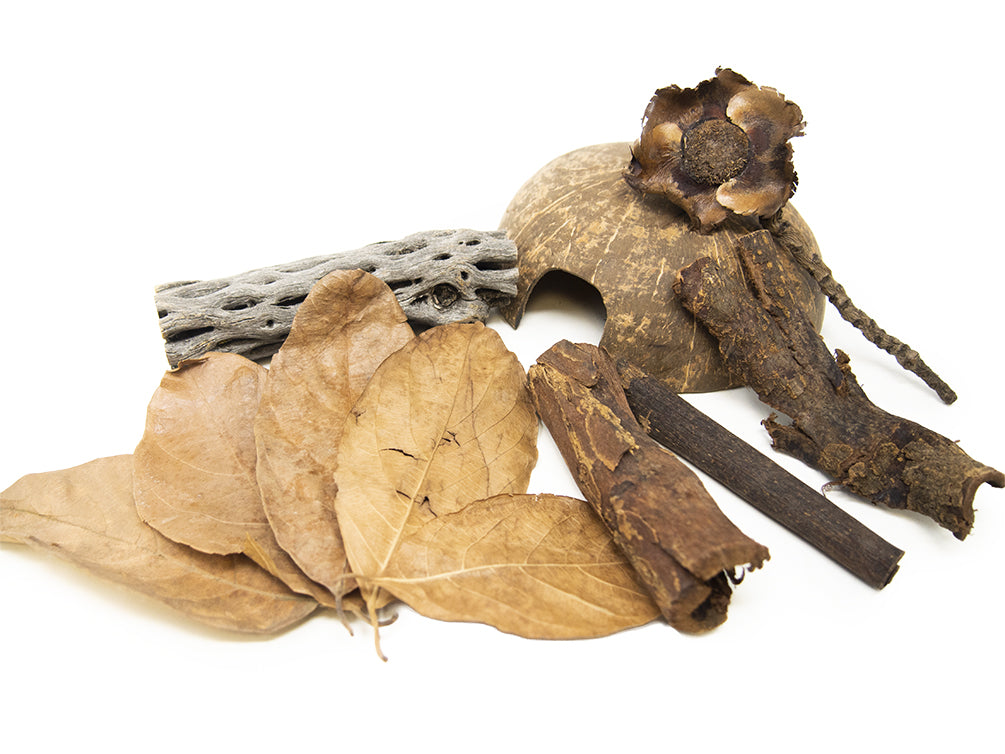 Botanical Breeder Combo Pack (Crayfish)
Details

Litter your tank with our new Crayfish Botanical Breeder Pack!
The botanicals in this pack are perfect for Crayfish. This curated collection of popular aquatic botanicals will meet the hopes and dreams of your Crayfish!

This Botanical Pack Includes:
1 Coconut Hut 
1 Coconut Petal
1 Cholla Wood 
3 Catappa Bark
5 Jackfruit Leaves
Each botanical offers unique attributes that will support your breeding group of crayfish!
The Coconut Hut will provide an excellent hiding place for the crayfish to feel comfortable in their home. Providing some refuge is essential for breeding as it will help the crayfish have a safe place to destress and chill.
Jackfruit Leaves are an excellent naturalistic decoration, food source, and herbal disease preventative for the freshwater aquarium!  Jackfruit Leaves provide shelter to fry and small species of shrimp, crabs, crayfish, snails, and fish while maintaining a natural look in the aquarium. They also serve as an ideal growth medium for biofilm and diatoms, both of which are key food sources to countless aquatic animal species.

From providing a supplemental food source to providing tannins and humic acids to the tank, catappa bark can also support slime coat production and help prevent infections. Furthermore, it provides more surface area for animals such as shrimp without having to increase the tank size. In the nano aquarium, a variety of invertebrates (such as shrimp, snails, crabs, and crayfish) and fish will greatly appreciate the refuge of Catappa Bark as well as the natural benefits that it offers. Catappa Bark is very useful with fish that thrive in blackwater and acidic habitats, such as Discus and Bettas. 
Cholla Wood is a fantastic and natural way to lower and buffer pH.  This is the only kind of driftwood used by Aquatic Arts for all of our low-pH tanks, including some of our dwarf shrimp tanks.  We use cholla wood in many of our low-pH tanks, as they produce ideal water conditions for acidic-loving animals.  

Coconut Petals are an interesting item that offer the same benefits as Almond leaves and Alder Cones. 
For Individual Purchases Please Refer to our Botanical Page!