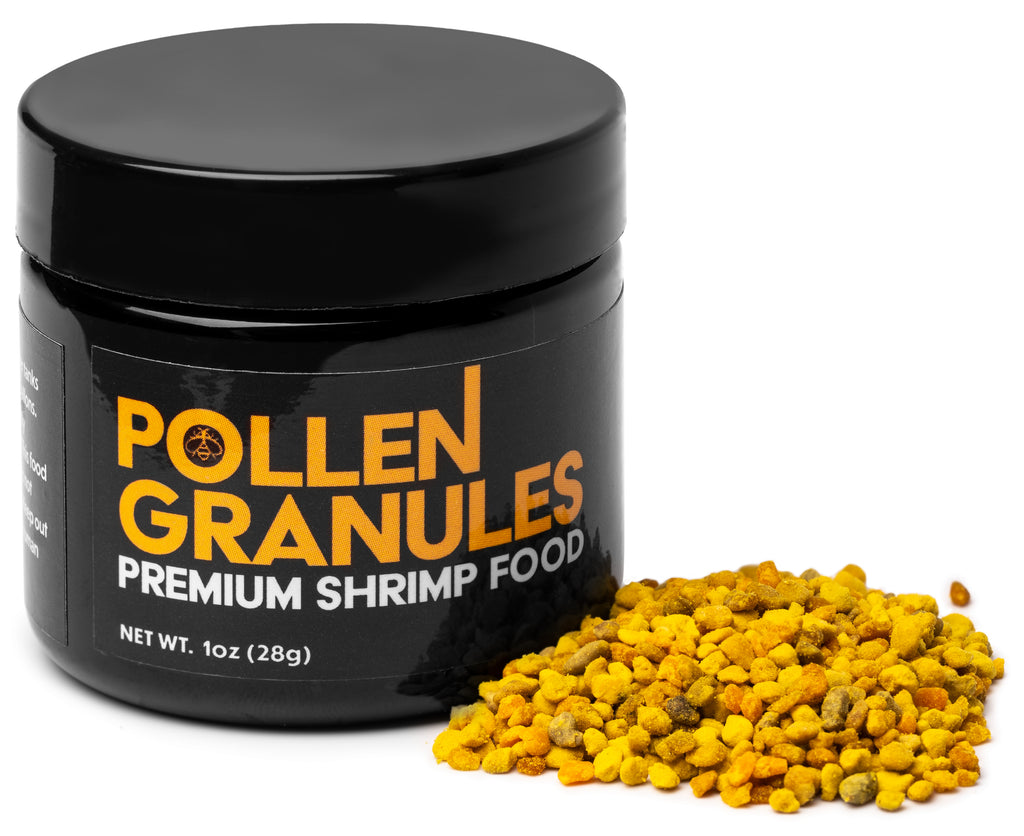 Aquatic Arts Pollen Granules Premium Shrimp Food (1-2 oz.)
Details
Pollen Granules are a vitamin rich superfood with a complex combination of nutrients that optimize the health of freshwater aquarium shrimp, crayfish, snails, crabs, and fish!

Bee Pollen Granules Benefits
These sinking granules are packed with proteins, carbohydrates, amino acids, and 18 other essential vitamins that support the overall health of your aquatic animals and help to build a healthy immune system. This premium shrimp food also encourages growth, shell development, energy, and a healthy digestive tract. The Pollen Granules disintegrate into a fine dust that spreads throughout the tank, making this an ideal shrimplet food as this ensures the food will reach baby shrimp and increase their chances of survival during the beginning stages of their lives.
ESSENTIAL HEALTH BENEFITS : Nutritious treats that

provide protein, essential minerals, beta-glucan immune system support, and more for live aquarium shrimp, other invertebrates, and fish.
IMPROVE BABY SHRIMP ENDURANCE :

These shrimplet food granules disintegrate into a fine dust throughout the tank, ensuring baby shrimp can reach the food and increase chances of survival.
AQUATIC ARTS FOOD GUARANTEE : Arrives fresh and in prime condition. 
Feeding Suggestion:
Recommended feeding time is once per week to encourage growth, shell development, energy, and a healthy digestive tract. Distribute 4-5 granules at a time for smaller tanks ranging from ten to fifteen gallons, and allow them to dissolve. Modify servings as needed.