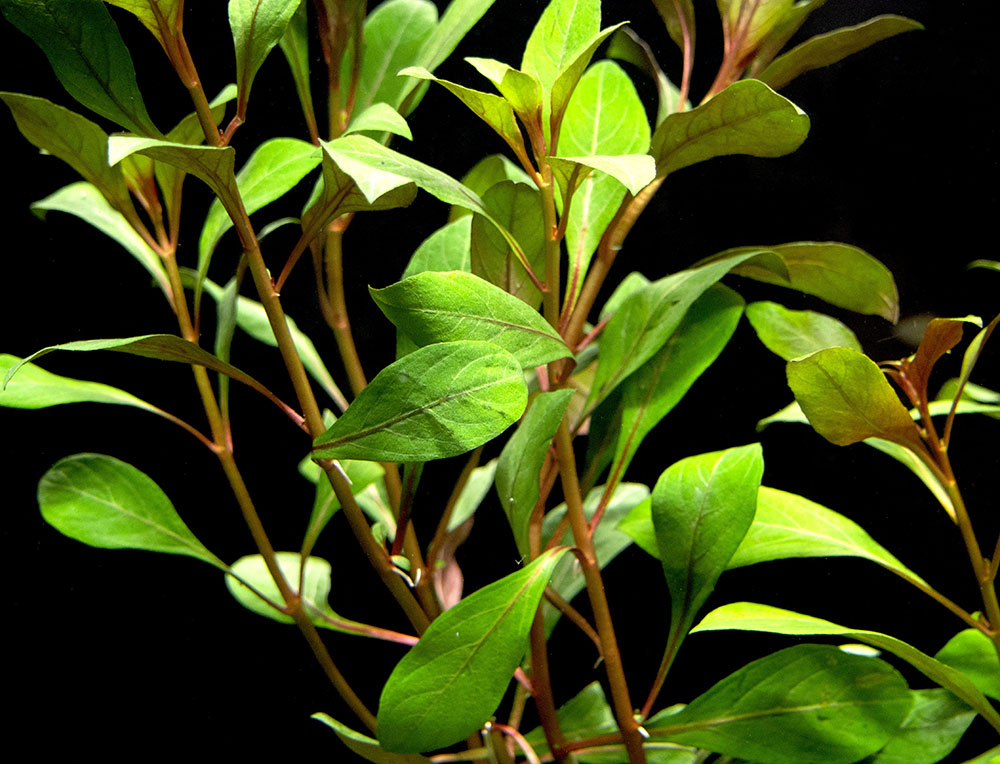 Dark Red Ludwigia (Ludwigia repens "Dark Red"), Bunched
Details
A popular stem plant that grows quickly and possesses vibrantly colorful red and green leaves.
The red and green contrast of the leaves of Dark Red Ludwigia is quite striking, and individual leaves often have both colors.  Ludwigia is very fast-growing and low-maintenance, making it an ideal choice for beginners looking to start a planted tank.  Ludwigia can thrive even in poorly lit aquariums, and in the right conditions it is a very aggressive grower and provides excellent waste removal from the water column.  It is also great for providing cover and hiding places for fish and dwarf shrimp, especially in breeding tanks.
This item comes as one bunch containing 2 to 4 stems that are 8 to 16 inches in length.  That makes this a large foreground plant at a low price!  High lighting will make the plant develop more red coloration, while lower lighting will make it develop more green coloration.  Like all of our plants, our Ludwigia is kept in water in a plant-dedicated tank rather than plastic packaging, which means your plant will arrive bright and healthy.
All Aquatic Arts brand plants and animals come with a 100% live arrival guarantee, plus free email support!
No aquarium plant distributor/nursery/wholesaler/retailer can or will guarantee their plants to be 100% snail free. We can not guarantee our plants will be snail free.