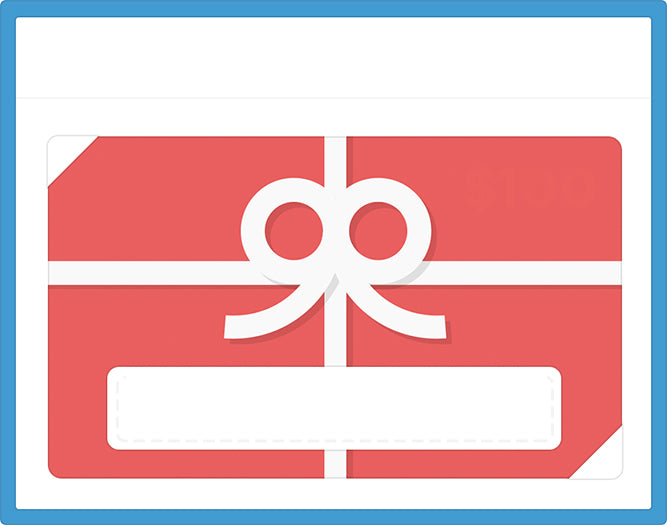 Free $25 Gift Card for Mary Ann's Wish Donation
Details
If you plan on shopping with us again and you only want to donate $25, you will get a $25 gift card for even that small of a donation. So, if you are going to shop with us again, you can make a $25 donation for free and we will pay for the gift card out of pocket. I also wanted to say that this is a ZERO OVERHEAD organization. 100% of donations go to the mission, and we cover all the operating costs out of pocket. So please, make a donation! Every $25 is another winter survival pack we can give to a homeless individual, and if we exceed our goal, we will include more supplies in every pack.
Also, your gift card will now be sent to you via email immediately upon purchase. You can transfer your gift card to someone else's email as a gift to them if you would like!
David (Owner, Aquatic Arts) 
Aquatic Arts is doing a charity drive this year for Mary Ann's Wish, an Indianapolis area outreach program that provides bags and backpacks of supplies free of charge to homeless individuals living in the area around the end-of-year holidays. Mary Ann's Wish has spent several years providing this much-needed service and is trying to provide the best (and most) supplies possible this year!

Aquatic Arts is offering a $25.00 store gift card for a donation of $25.00 - $499.99 to Mary Ann's Wish through our aquaticarts.com website listing. Any donation of $500 or more will receive a $25.00 Aquatic Arts gift card as well as a LIFETIME 5% discount in addition to any other active sales/discounts at aquaticarts.com!
Gift Cards for these donations are now being automatically emailed to donors upon purchase! Once you receive your gift card, you can transfer the gift card to another email address as a gift!
Here is some information on Mary Ann's Wish and its outreach:
Mary Ann's Wish is an annual Christmas project that began as a way to honor Mary Ann Bell's Christmas Wish List that she composed the year before she lost her battle with cancer. When we handed out the Christmas backpacks in previous years, there were friends who expressed a desire to help out and the project has grown each year since. The Facebook page serves as a central location for us to coordinate donations of items and for people to communicate with us regarding volunteering. Our family, along with a care-a-van of volunteers, spends Christmas Day caroling and distributing the gift bags, packs, and clothing items to our homeless neighbors in Indianapolis. We fill large cloth tote bags with as many useful, edible, and festive items as we can afford to provide. Recipients each receive a cloth tote bag full of gifts, homemade goodies, and handwritten Christmas cards with encouraging notes written inside. Each recipient is also able to choose a backpack, duffel bag, rolling carry on, etc from the large collection that we gather over the course of the year. Lastly, recipients are able to pick out blankets, warm hats, gloves, socks, and underwear in the appropriate size. 
We provide some services during the rest of the year as well. The focus throughout the remainder of the year is primarily on homeless persons who do not readily access the organized homeless services that are available in our city due to mental illness, severe substance abuse, etc. We provide a variety of supportive services throughout the year, including community gardens, transportation to appointments and interviews, clothing for employment, and connections to appropriate social services. 
There are ways that you can help that don't require spending money, even if you aren't local. Please like our Facebook page for updates this holiday season or get in touch with me via Facebook messenger and I will happily find a way for you to help. My mom was one of the most compassionate and selfless human beings that I've ever encountered. Thank you for helping honor her Christmas wish and for helping to keep her light burning and her spirit alive.

Ruthie Bell
Organizer & Volunteer, Mary Ann's Wish
Promotion Details:
Limit 1 store gift card per customer, regardless of donation amount(s) or instance(s). We encourage customers to make a single donation with the maximum amount possible as multiple gift cards will not be issued for multiple donations by the same individual.