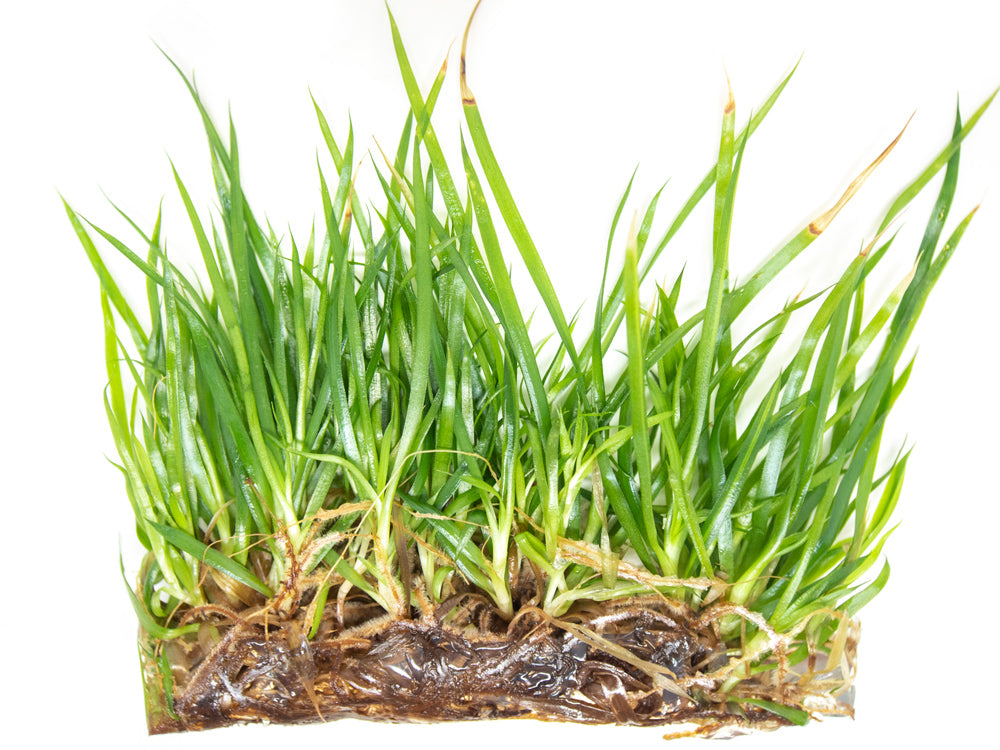 Neoregalia Bromeliad sp. Hybrid Tissue Culture
Details
***Please Note: This is a terrestrial plant that is suitable for terrarium and paludarium use, but must not be kept submersed or emersed in water.***
The Neoregalia Bromeliad Hybrid is a very hardy, humidity-loving plant that grows in rosette fashion and propagates easily!
Neoregalia Bromeliads are a very diverse group of flowering epiphytic plants that are very popular among plant enthusiasts of all types. They are native to South American rainforests and they have been cultivated in nurseries and laboratories for many generations. These humidity loving plants are excellent focal points for terrariums, vivariums, and paludariums as well. In fact, they are a favorite among tree frog and dart frog enthusiasts for the attractive cover that they provide for small animals. 
While Neoregalia Bromeliads require a high level of humidity, they should not be planted in standard soil and their roots will rot if kept too moist. They can be planted in specialty Bromeliad or orchid soil, or they can be attached to bark or driftwood. They should be watered by occasional spraying when they are smaller. As they grow, their rosette formation forms a sort of natural "cup," which can be filled with water and flushed weekly. They will thrive in indirect to full lighting, but they will sometimes develop striping under high, direct lighting.
Specialty fertilizers exist for potted houseplant use, but many such fertilizers can be harmful in a terrarium or paludarium. Neoregalia Bromeliads are versatile, adaptable plants and generally do not need supplemental fertilizers in terrarium and paludarium settings.  
This listing is for the tissue culture form of Neoregalia sp. Bromeliad Hybrid. Tissue cultures are superior to traditional forms of aquarium plants in many ways. They are produced in a completely sterile environment which eliminates the possibility of them carrying pest animals or algae spores. They have a shelf life (before introduction to the aquarium) of several months if properly maintained and they are housed in a nutrient gel until introduced to the terrarium. To introduce a tissue culture plant to the terrarium, simply rinse off as much nutrient gel as possible, then plant as usual. The nutrient gel will not harm your terrarium.  
What We Like About This Plant:
Tissue cultures contain no unwanted pest animals or algae
Produces beautiful foliage and tiny flowers inside its "cup"
Rosette growth
Easy care
Hardy and adaptable 
Care Guidelines:
Lighting: High, Indirect
Origin: Lab-grown tissue culture, but indigenous to South America
Terrarium placement: Middle to Top
Care: Easy
All Aquatic Arts brand plants and animals come with a 100% live arrival guarantee, plus free email support!